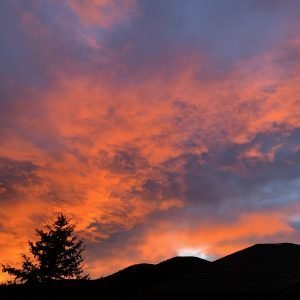 How can you be more intuitive? How do you set boundaries when you are under stress? Here is an excerpt from our book, The Path of Intuition: Your Guidebook for Life's Journey:
"Any process that strengthens your access to Source, and thereby your intuition, is paramount. And whatever you can do to increase the light that emanates from your human system, the more intuitive, or truly functional, you will become.
The first step is to have great love and appreciation for you. Desire the light to be within you. Upon your request, the light of intuition and life force energy descends down your tube into your body, or physical universe. Your body is your creation or habitat, while you are experiencing planet Earth. Everything in existence has its own experiential universe, and your personal universe is held within that larger universe of planet earth.
As you bring in your light from Source to fuel this experience, you create an energy field by emanating this light from your body. This energy field, or aura, can extend outward from your body up to a couple of miles, depending on how much you desire to create. Let's say that it expands outwards as far as you can see if you are creating a great deal or only a few inches outside of your body if you are creating minimally.
Set an Energy Boundary Bubble
Your area for creating is generally within your realm of sight. You can bring your energy bubble in around you to arm's length for manageability purposes. Remember, this area can vary in size depending on your desires. If you were to consider this energy space around you as your energy bubble, you would want to keep it clean and clear of any refuse or pollution. You would then be able to see your intuition clearly, breathe, and create well within it. By maintaining your energy bubble, you can create a defined space for yourself where outside influences are deflected and creating is easier. This is the goal for maintaining your space."
Summary
To have more intuition:
Request that you have light, life force energy and intuition within you.
Receive the love for yourself.
To create healthy boundaries:
Imagine an energy bubble around you that keeps you happy and safe.
Fill that bubble with your light, life force energy and intuition.
Make your bubble about arms-length out for manageability.
In our next newsletter we'll show you how to Cleanse with Light so you can wash away old foggy thoughts and think clearly.
This excerpt is from The Path of Intuition: Your Guidebook for Life's Journey by Anne Salisbury, PhD and Greg Meyerhoff, Chapter 13: Intuition Exercises, pages 91-92.