Coach, business consultant, Great Life Empowerment Program developer, entertaining speaker, and award-winning author aligns your energies for success.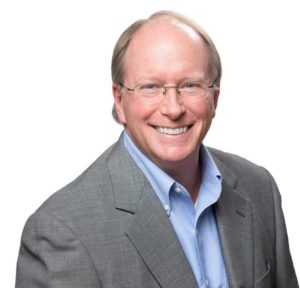 Greg Meyerhoff, Intuitive Success Coach, is considered to be a leading authority on aligning your energies. He offers real solutions for real problems. In his coaching, he helps you break through roadblocks in your energy system so you experience success with ease.
Since 2000, he's helped thousands of clients like you get what you deserve. After spending 20 years in corporate sales earning the highest awards, he learned what works and what doesn't. He now shares his secrets with you.
As an intuitive business consultant, Greg focuses on balancing and aligning your energy and your communications so you can achieve your goals and the goals of your business. As the developer of the Great Life Empowerment Program, Greg mentors you how to be the master of your world.
Greg is an entertaining speaker and an award-winning author of books on intuition. His practical approach and humorous nature help you see and reach your potential.
"Prior to working with Greg my customer work was slowing down and leads were not materializing. During our sessions, blocks were removed. This allowed committed work to arrive in a timely manner and unexpected work to materialize. Now, my company has more work than I can believe."
– R. T. Weightman, President, Quality & Management Firm
Greg's Background
Greg spent twenty years in national Sales and Marketing as a Senior Account Executive. His clients included Bank of America, Wells Fargo, US Bank and Key Bank. For creating innovative solutions, he received the highest company awards. After retiring from the corporate world, he co-founded Go Intuition, Inc., a consulting firm, in 2000 with Anne Salisbury. At that same time he became the co-director, with Anne, of the Transpersonal Hypnotherapy Institute. In 2005 they founded Lively Spirit, Inc. to publish materials on intuition including the Conversations with All That Is. He is the coauthor of the award-winning books The Path of Intuition: Your Guidebook for Life's Journey and Journey to Heaven: An Insider's Guide to the Afterlife.
He is a Certified Hypnotist, Certified Hypnotherapist, Certified Clinical Hypnotherapist, a Transpersonal NLP (Neuro-linguistic Programming) Practitioner, a Certified Professional Coach, a registered unlicensed psychotherapist, an intuition trainer and a business consultant. He received his degree in Business Management from the University of South Florida.
Additionally, he has studied and taught meditation and intuitive techniques since 1975. He is recognized as a Fellow with the International Hypnosis Federation and has served on the boards of the Colorado Association of Psychotherapists and the All Faiths Church of Spirituality and Health. He is an ordained minister of the All Faiths Church of Spirituality and for years taught graduate level intuition courses at Holos University Graduate Seminary.
Greg has researched spirituality and sacred sites extensively. He led dolphin encounters in the Caribbean and took meditation retreats to India, Egypt, Peru and Polynesia. This background assists him in his human-animal communications and feng shui and energy clearing sessions for homes and businesses.
"Over the last 30 years I have done everything available in the spiritual growth field. Doing the 4 session package with Greg rocketed me ahead and cleaned me out like nothing I've ever done before. It completely changed my life."
– Mary Jo Drye, Designer