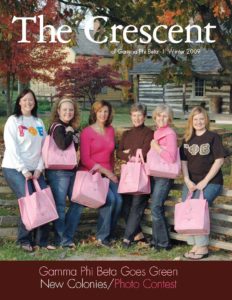 (Read original article below)
The Crescent of Gamma Phi Beta, Winter 2009: On the Gamma Phi Beta Bookshelf: Eureka! Understanding and Using the Power of Your Intuition
Author Anne Salisbury defines intuition as "knowing without the use of reason and without knowing how you know."
Her book explains the process of tapping into and developing intuitive abilities to bring more joy and meaning to life. It was written for those just learning about intuition, those who know about intuition but don't trust it, and those who actively use their intuition but need a system to hone that skill. Finally, the book was written with students in mind, including review questions at the end of each chapter to improve comprehension.
Anne has seen the power of intuition at work in all aspects of her own personal life. In one instance, she credits intuition for helping her avoid a multi-car pile-up on the freeway when she heeded the urge to leave unusually early for an appointment.
To book Anne as a speaker, contact her at info@GoIntuition.com.
Eureka! Understanding and Using the Power of Your Intuition
by Anne Salisbury, PhD (Denver)
Morgan James Publishing
$16.95 paperback, $26.95 hardcover
www.amazon.com
Read original article: The Crescent of Gamma Phi Beta's Review of Eureka! Understanding and Using the Power of Your Intuition